We are proud of our employees
We trust each other and follow our corporate principles, cooperate, and share our expertise every day.
We aim to achieve the best possible results in performing obligations to our clients.
There are possibilities for both vertical and horizontal career. Our employees are motivated to improve, they have conditions for pursuing careers in other fields or higher positions.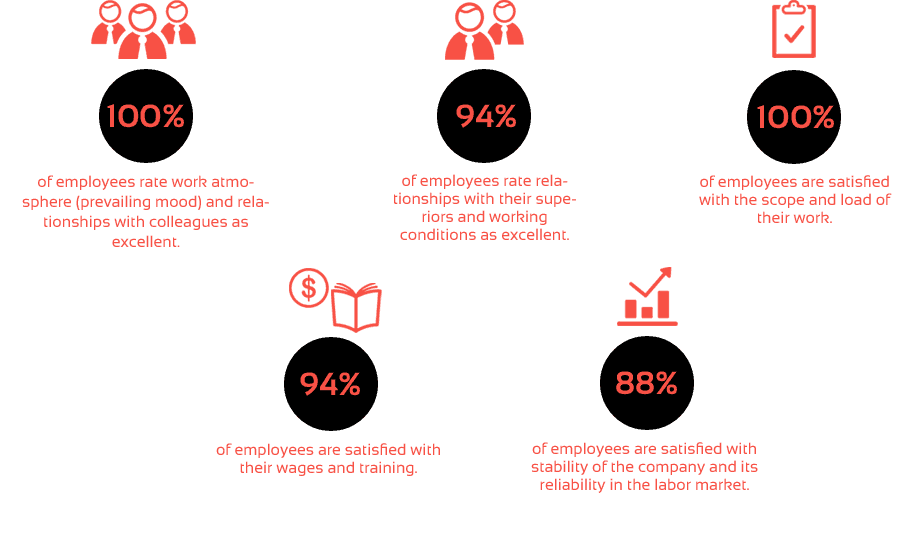 Are you looking for a job in the transportation sector?
Become a part of our harmonious team – we are waiting for you!
Are you looking for an internship?
We work with educational institutions and provide students with internship opportunities. Our interns are motivated and seek to gain practical skills necessary to them. An internship in our company is an opportunity to become our employee in the future.