Sports team
The company is proud to bring together an active young sports team. Professional sportsmen amateurs and well-known people from the entertainment industry who participate in races "Ąžuolyno bėgimas 2016″organized in Kaunas city.
This is the first event, which was attended by the company Rosteka sport team. Our employees are skilled not only in their professional field, but also in sports. The team members were not indifferent and took part in the Pink Run 2016 organized by the Kaunas Marathon Club. We have come together on our own initiative in order to support the women who need help in the rehabilitation of breast cancer. We are always glad to support such events of charities.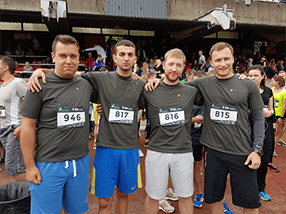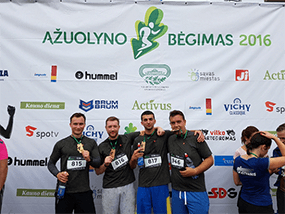 We share with you the moments from the 'Ąžuolyno bėgimas 2018' event, which was attended by an ever-increasing our sports team!