The tradition of company UAB "Rosteka" is the Autumn Tour
Traditions is a part of the company's culture. Four years in a row, the team of UAB Rosteka follows the autumn tradition – go together to the autumn trip. Our goal is to get to know our country, increase employee involvement and strengthen team spirit. This year we traveled to...
13 rd of October, 2018, we traveled to Druskininkai direction. On the way to Druskininkai we visited the Merkinė Pyramid, Grutas Park, the folk artist Antanas Cesnulis homestead - the museum park, we went to the tasting of drinks, cheeses and tree cakes in the restaurant "Romnesa". We was walking along the Druskininkai city, Dineika Wellness Park, Mikalojus Konstantinas Ciurlionis Museum. We spent the evening with the live group "Kitava" and Lithuanian folk dances.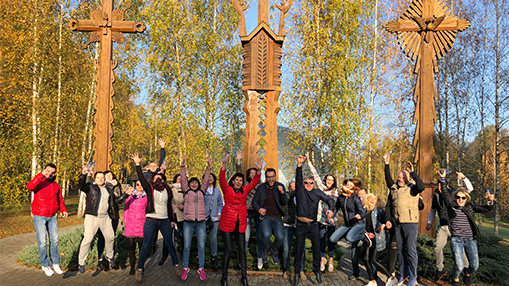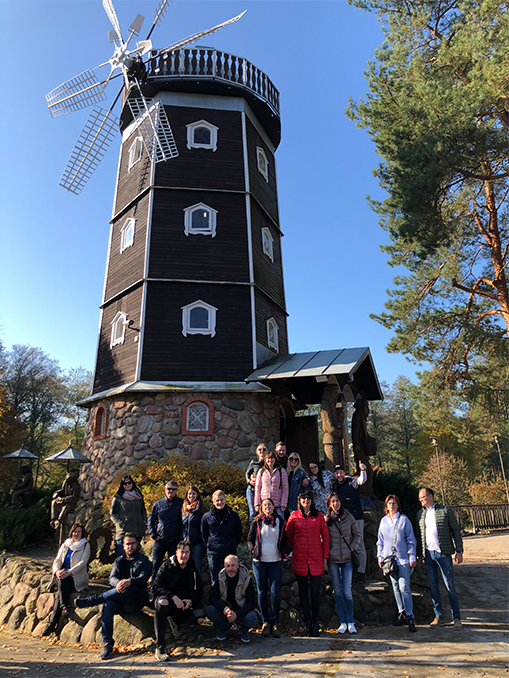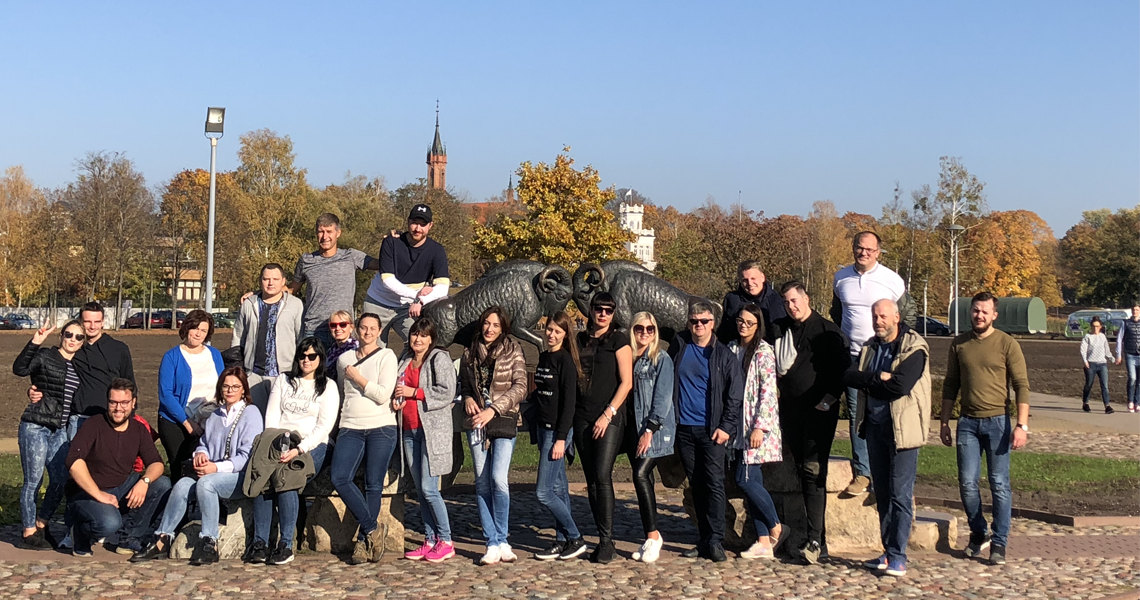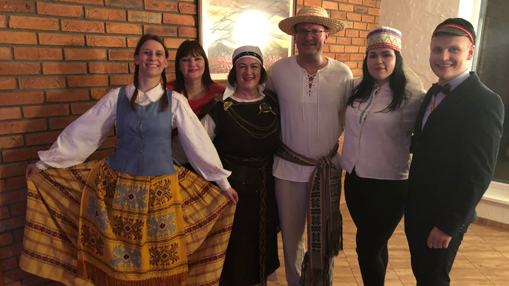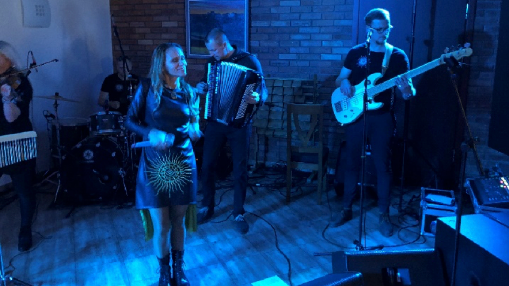 10th of October, 2017, we traveled to Telšiai-Plungė direction. In Telšiai we visited St. Antanas Paduvietis Cathedral, Old Town and Samogitian Museum "Alka". In the district of city Plungė we went to the famous Cold War Museum and Plungė Manor House - Oginskis Palace.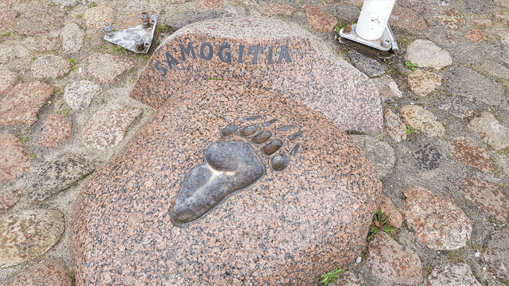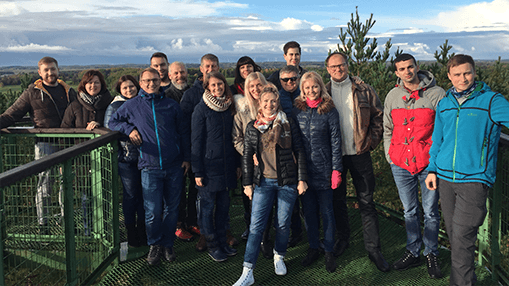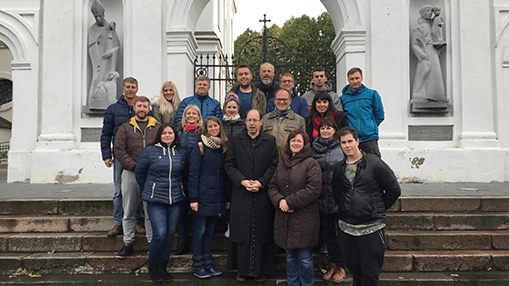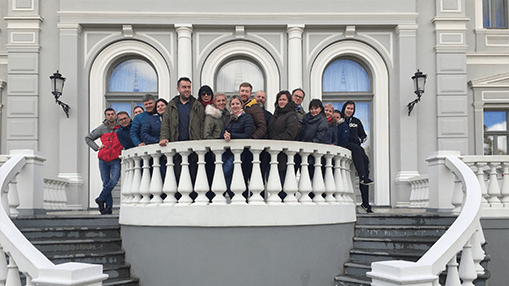 In the 2016, 8th and 9 th of October our trip "Panemunė castles and castle mounds". During the excursions, we visited the Palemonas Hill, place of the castle Veliuona, the Archaeological Mounds, the Mound of Gediminas Grave with the Grand Duke Gediminas Monument, Castle (Quiet) Hill Mound with the altar of goddess Velionė, the observation deck, the Palace of Veliuona Manor, Veliuona Church of the Assumption of the Virgin Mary, Veliuona Old Town Center, Raudonė Castle, Panemunė castle and park, Šilinė tavern, Gelgaudiskis manor and park, Vaiguva River-Street, Holy pit and Virgin Mary Church in Plokščiai.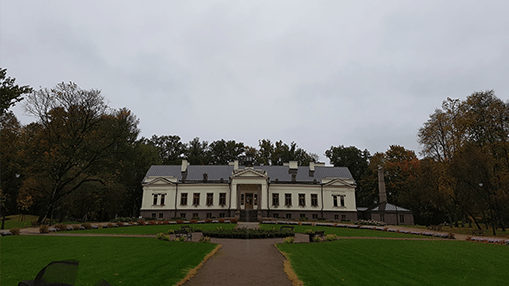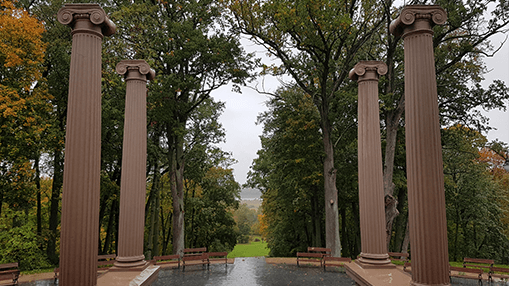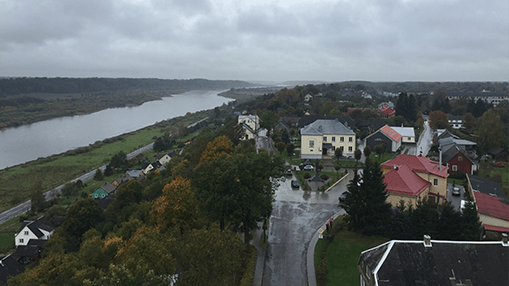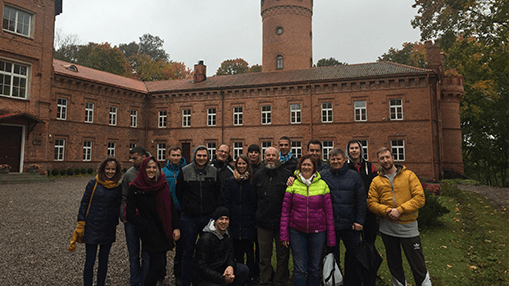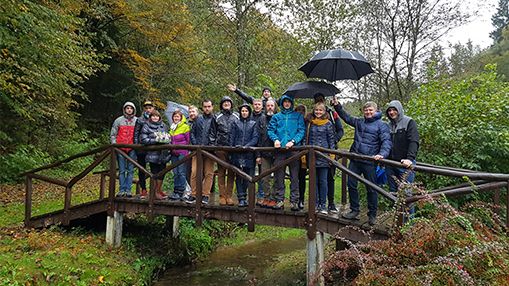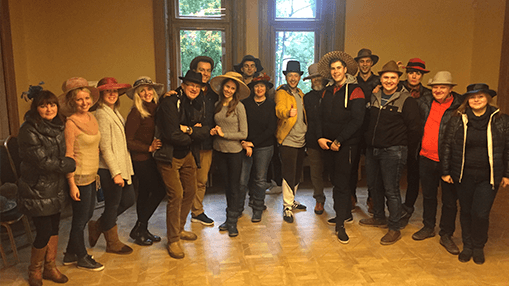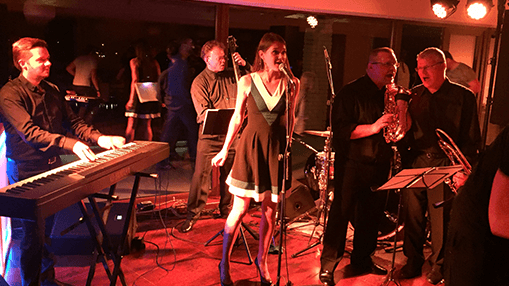 In the 2015, 10th and 11th of October our trip to Anykščiai. Excursions to the Siaurukas Museum, the Museum of the Angels, the Church observation deck, the Puntukas Stone – the Lajų takas, the Happiness light, the observation tower near the Rubikiai Lake, the Horse Museum, the A. Baranauskas home – the memorial museum of A. Vienuolis, the Anykščiai wine tasting.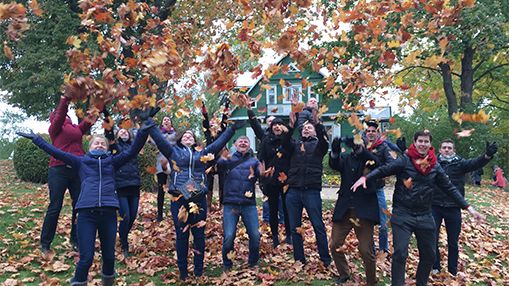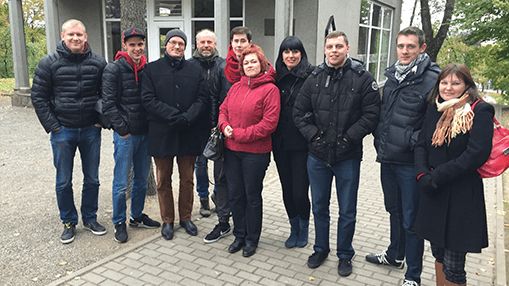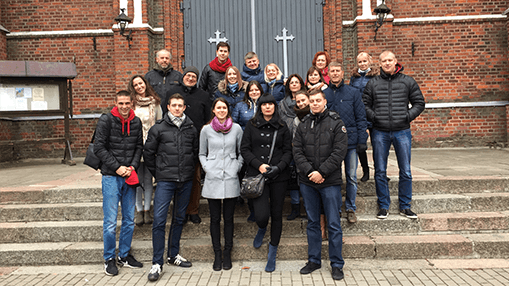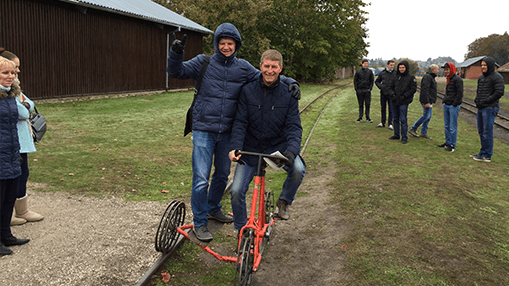 In the 2014, 27th and 28 th days of September our trip to Biržai. Excursion to the Cow's Cave, the Kirkil Karst Lake, the Biržai Brewery, Biržai Castle, the Astravas Palace and the bridge of Širvėna Lake.