We GROW UP! The number of our employees has exceed 200!
We are happy to announce that during 2019 our team has grown from 135 to 224 members!
Growth of employees in 2018: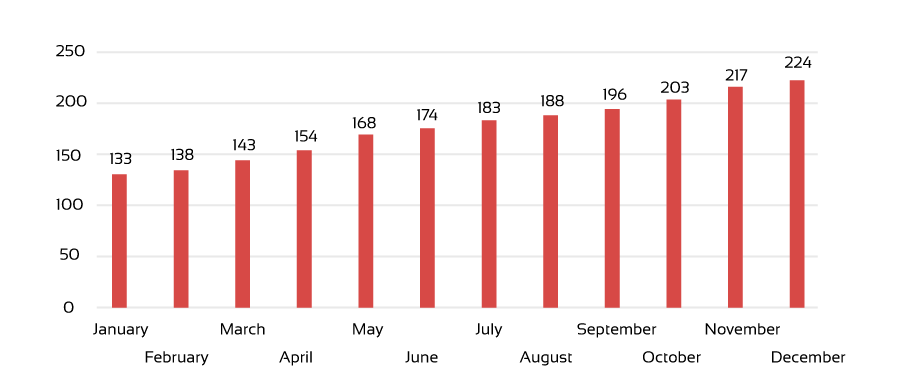 Growth of employees in 2016-2018:

From 2016, the company operates by a system of employee recruitment through our employees recommendations. In 2018 years, 93 percent of employees were recruited using this scheme.
Candidates choose to work in our company due to:
1. Company culture.
2. Clear goals.
3. Motivation systems.
Voluntary change of employees in 2016-2018:

Aims for 2019:
Increase our drivers' attentiveness, responsibility, prudence and reduce the number of traffic accidents.
We've chosen values that our drivers work by every day:
I AM ATTENTIVE.
I am planning my time and work with documents carefully.
I AM RESPONSIBLE.
I am responsible of my behaviour at work and representation the company.
I AM CAUTIOUS.
I protect myself and other road users.